LearnDrive Blog
Stay up to date with news and updates from us at LearnDrive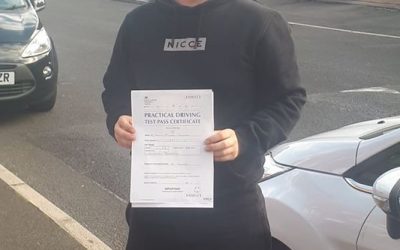 Pupil Travis passed his test today (after lock down) He shares his experience straight after he passed his test today. Here he tells us of what he thought of his course and test after waiting months for the DVSA to reschedule his test after lock down. We wish him all...
Over 20 years experience in the Blackpool area.
Areas we cover
"Fantastic company. I passed my test first time with only 3 minors."
- Thomas (Edinburgh)
"The best driving school in the country, well worth the money!"
- Kyle (Liverpool)
"Started Sunday and by Thursday I was driving, passed with just 1 minor!"
- Brad (Leeds)
"Really helpful, I would recommend Learndrive to anyone!"
- Sharon (Coventry)
"I had Darren who was immense and I passed first time."
- Jack (London)